The rising challenge of multiple water resource use at the urban fringes – evidence from Ferghana District of Uzbekistan
Nozilakhon Mukhamedova1*, Kai Wegerich2
1Department of External Environment for Agriculture and Policy Analysis, Leibniz Institute of Agricultural Development in Transition Economies (IAMO), Germany
2 Institute of Geosciences and Geography, Martin-Luther-Universitat Halle-Wittenber, Germany
*Corresponding author: Mukhamedova@iamo.de
Scientific Article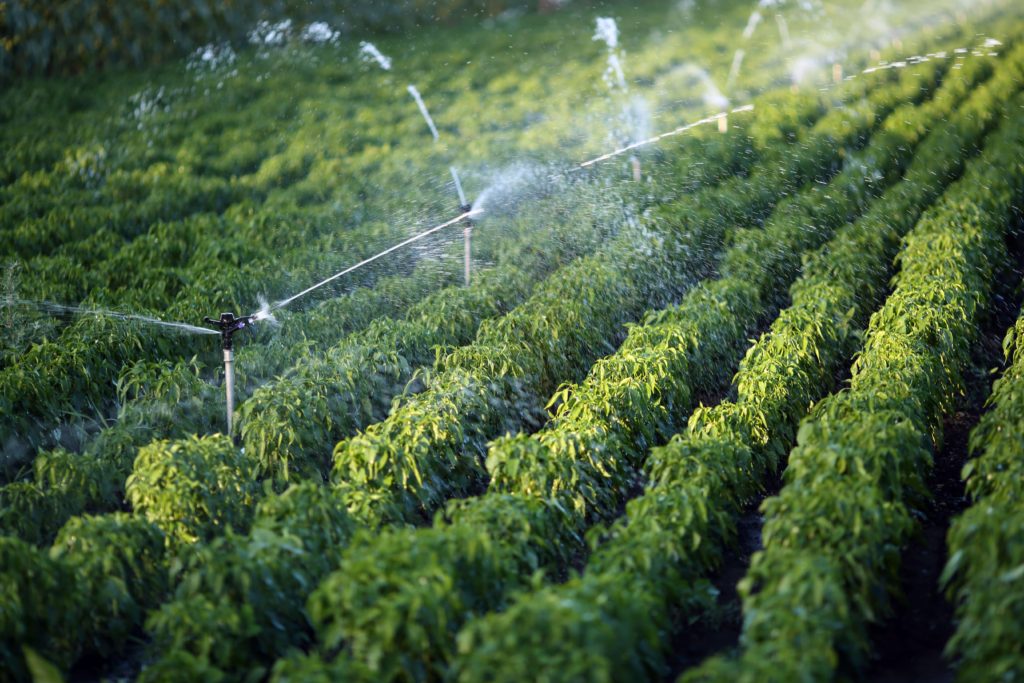 Abstract
For agrarian states located in semi-arid regions and depending on irrigation for agriculture the expansion of residential areas means not only a loss of the suitable agricultural lands, but also a competition over water resources. The challenge exists on how to allocate and distribute the water for multiple uses and users. We present a case study on the urbanizing rural areas of Ferghana district in Uzbekistan. Here the rising competition for water among commercial farmers and household water users is also associated with a gender dimension and calls for a change of the water governance structure. While traditionally Water User Associations (WUAs) are set up to govern and manage water resources for farmers, the urban expansion into agricultural areas implies that WUAs must integrate the concerns of non-farmers and multiple water uses within peri-urban communities.
Download the article
References
Food and Agriculture Organization, 2012. World Agriculture: Towards 2015/2030. fao.org. Available at: http://www.fao.org/3/a-y4252e.pdf.
Moustier P. (Ed.), 2007. Final summary report of Susper (Sustainable development of peri-urban agriculture in South-East Asia). AVRDC and CIRAD, The GIOI Publisher, Hanoi, Vietnam.
Boelee, Eline. (Ed.), 2013. Managing water and agroecosystems for food security. Wallingford, UK: CABI (Comprehensive Assessment of Water Management in Agriculture Series 10) 192 p.
Drechsel, Pay, Graefe, Sophie, Sonou, Moise, Cofie, O. Olufunke, 2006. Informal Irrigation in Urban West Africa: An overview. IWMI Research Report 102, Colombo, Sri Lanka: International Water Management Institute.
van Koppen, Barbara, Moriarty, Patrick, Boelee, Eline, 2006. Multiple-use water services to advance the millennium development goals. Research Report 98. Colombo, Sri Lanka: International Water Management Institute.
Spoor, Max, 2004. Agricultural Restructuring and trends on rural inequalities in Central Asia. Civil Society and Social Movements Programme Paper 13, United Nations Research Institute for Social Research.
Wegerich, Kai, 2010. Handing over the sunset – External factors influencing the establishment of water user associations in Uzbekistan: Evidence from Khorezm Province. Cuvillier Verlag, Göttingen.
Center for Economic Research, 2009. Welfare and urbanization in Uzbekistan. CER Report. 2009. Available at: http://www.cer.uz/upload/iblock/af1/urbanization_development%20focus_4_2009.pdf (visited 16.01.2013).
Platonov, A., Wegerich, K., Kazbekov, J., Kabilov, F., 2014. Beyond the state order? Second crop production in the Ferghana Valley, Uzbekistan. International Journal of Water Governance. 2, pp. 83–104.
Simon D., McGregor D., Thompson D., 2006. Contemporary perspectives on the peri-urban zones of cities in developing areas. In: McGregor D., Simon D., Thompson D., editors. The Peri-Urban Interface; Approaches to Sustainable Natural and Human Resources Use. Earthscan; London and Sterling.
Butterworth, John, Warner, Jeroen, 2007. Peri-urban water conflicts: Supporting dialogue and negotiation. Introduction, in J. Butterworth, R. Ducrot, N. Faysse, and S. Janakarajan 2007. Technical Paper Series 50, IRC International Water and Sanitation Centre Delft, the Netherlands.
Mougeot, Luc. J. A., 2000. Urban Agriculture: Definition, Presence, Potentials and Risks,and Policy Challenge. Cities Feeding People Series Report 31: International Development Research Centre (IDRC).
Cornish, Gez, Mensah, E. Patrice, Ghesquire, Pol, 1999. Water quality and peri-urban irrigation: An assessment of surface water quality for irrigation and its implication for human health in the peri-urban zone of Kumasi, Ghana. DIFID Report.
Meinzen-Dick S. Ruth, van der Hoek Wim, 2001. Multiple uses of water in irrigated areas. Irrigation and Drainage Systems, 15, pp. 93–98.
Bustamante, Rocio, Peredo, Elizabeth, Udaeta, Maria Esther, 2005. Women in the 'water war' in the Cochabama Valleys. In V. Bennett, S. D. Poblete and M. N. Rico (Eds.), Opposing currents. The politics of water and gender in Latin America (2005),. Pittsburgh, PA: University of Pittsburgh Press, pp. 72–90.
Shyamala, C. Vijaya, Sithapathi, Rao, 2002. Role of women in participatory irrigation management: A study in Andhra Pradesh. In R. Hooja, G. Pangare, and K. V. Raju (Eds.), Users in water management: The Andhra model and its replicability in India. New Delhi, India: Rawat Publication.
Mukhamedova, Nozilakhon, Wegerich, Kai, 2014. Integration of villages into WUAs – the rising challenge for local water management in Uzbekistan. International Journal of Water Governance.
Djanibekov, Nodir, 2008. A Micro-Economic Analysis of Farm Restructuring in Khorezm Region, Uzbekistan. Economics and Applied Informatics, "Dunarea de Jos" University, Faculty of Economics and Business Administration, no. 1, pp. 19-24.
Reeves, Margaret, 2010. Migrations, masculinitéet transformations de l'espace social dans la vallée de Sokh. Dynamiques migratoires et changements sociétaux en Asie Centrale, ed. Laruelle, Marlene, Paris: Editions Petra, pp. 131-147.
Mirzaev, Nazir, 2012. "Establishment of basic institutional arrangements for IWRM structures and strengthening their organizational capacities at three lower levels with focus on resources management and water delivery including the STTs". Project Interim Report Swiss Development Corporation funded Integrated Water Resources Management Ferghana Valley Project SIC ICWC–IWRM.
Scientific Information Center, 2011. Report on comprehensive hydrographic study of the Ferghana Valley. Swiss Development Corporation funded Integrated Water Resources Management Ferghana Valley Project. Tashkent: Scientific Information Center.
Wegerich, Kai, Kazbekov, Jusipbek, Mukhamedova, Nozilakhon, Musayev, Sardorbek, 2012. Is It Possible to Shift to Hydrological Boundaries? The Ferghana Valley Meshed System. International Journal of Water Resources Development, 28 (3), pp. 545-564.
Alimdjanova, Dinara, 2009. Gender aspects of agricultural and rural employment: Application for Uzbekistan". Presentation, FAO–IFAD–ILO Workshop on Gaps, Trends and Current Research in Gender Dimensions of Agricultural and Rural Employment: Differentiated pathways out of poverty, Rome, 31 March–2 April, 2009.
Central Asia, ferghana valley, gender, multiple use of water, peri-urban