Is Post-Soviet water management transformation successful in Kyrgyz Republic? Mapping of perceived problems by water experts
Daler Baitursunov
Graduate School of International Relations, Ritsumeikan University, Kyoto, Japan
Email: baitursunov@gmail.com
https://doi.org/10.29258/CAJWR/2019-R1.v5-1/71-84.eng
Research paper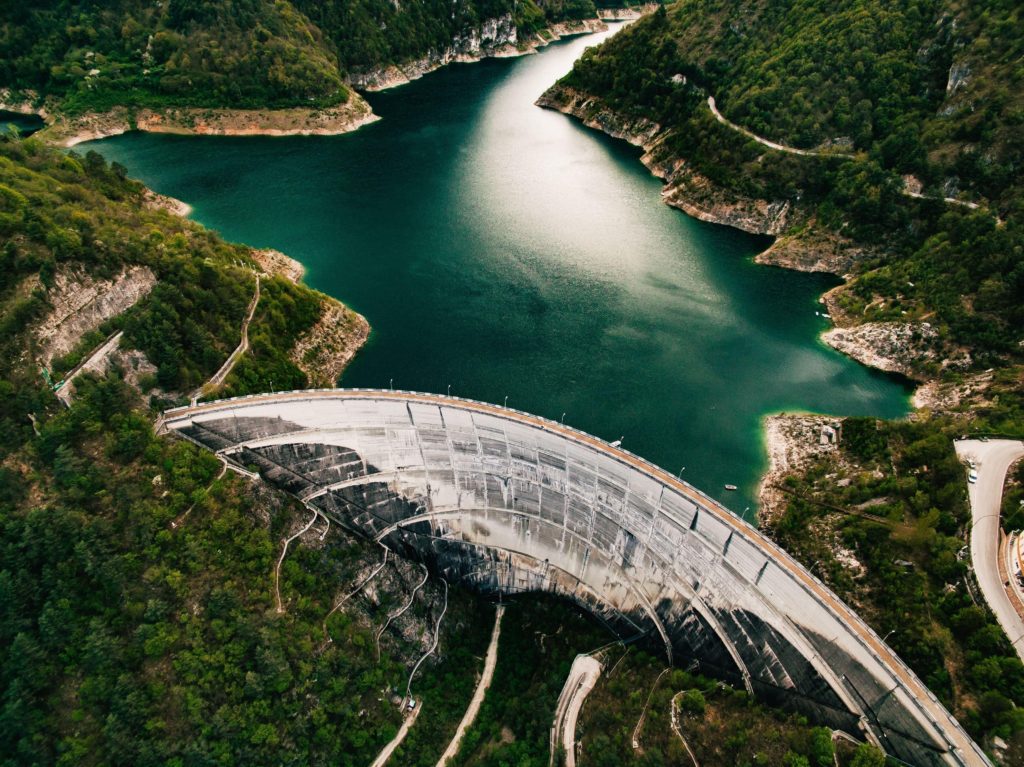 Abstract
The water management issue in the Kyrgyz Republic has been an unresolved problem for many years since the dissolution of the Soviet Union due to its complex set of issues. The regional cooperation initiatives over the Naryn-Syr Darya river catchment is yet a debate for many domestic and international experts on how to find a win-win solution for all the transboundary states, such as the Kyrgyz Republic, Uzbekistan, Tajikistan, and Kazakhstan. Some of the problems that the riparian states may have are power asymmetries in negotiation and decision-making processes, inequitable use of benefit-sharing mechanisms over the water resources, and non-consideration of multi-year hydraulic fluctuations in the water distribution and allocation scheme. The study aims to analyze the present situation on the water resource management of the Kyrgyz Republic. Sehring's model of perceived problems is used to analyze water expert viewpoints and determine how decisions taken in the past may adversely affect the current institutional arrangements development in the water sector in the Kyrgyz Republic. The study concludes that in the current context of water management in the Kyrgyz Republic, a coordinated action of a strong single agency (National Water Administration) is needed to design long-term planning and address the existing challenges in the water sector.
Download the article
For citation: Baitursunov, D. (2020). Is Post-Soviet water management transformation successful in Kyrgyz Republic? Mapping of perceived problems by water experts. Central Asian Journal of Water Research, 5(1), 71–84. https://doi.org/10.29258/cajwr/2019-r1.v5-1/71-84.eng
References
Abdullaev, I., Manthrithilake, H. and Kazbekov, J., 2006, "Water Security in Central Asia: Troubled Future or Pragmatic Partnership?", Available at: http://www.academia.edu/441416/Water_Security_In_Central_Asia_Troubled_Future_or_Pragmatic_Partnership [May 2018].
Abdullaev, I., Wegerich, K. and Kazbekov, J., 2020, "History of Water Management in the Aral Sea Basin", in Xenarios, S., Schmidt-Vogt, D., Qadir, M., Janusz-Pawletta, B. and Abdullaev, I. (Ed.), The Aral Sea Basin: Water for sustainable development in Central Asia, Routledge, pp. 8-24.
Antipova, E., Zyryanov, A., McKinney, D. and Savitsky, A., 2002, "Optimization of Syr Darya Water and Energy Uses", Water International, Vol. 27, No. 4, pp. 504-516.
Bernauer, T. & Siegfried, T., 2008, "Compliance and Performance in International Water Agreements: The Case of the Naryn/Syr Darya Basin", Global Governance, Vol. 14, No. 4, pp. 479-501.
The Central Asia Water Info Portal. (no date). Available at http://www.cawater-info.net/water_world/kyrgyzstan_e.htm
Dukhovny, V., 1986, "The letter of Dukhovny V. (October 28, 1986, No. 0101/3649) to the First Chairman of the Council of Ministers of the Kyrgyz SSR, Mr. Hodast P.", Retrieved from the Central State Archive of the Kyrgyz Republic in 2018.
Dukhovny, V. & Schutter, J., 2011, Water in Central Asia: Past, Present, Future. London, UK: Taylor & Francis Group.
Leb, Ch., 2013, Cooperation in the Law of Transboundary Water Resources. Cambridge University Press.
Mamatkanov, D. M., Bazhanova, L. V. & Romanovsky, V. V., 2006, Vodnyie resursy Kyrgyzstana na sovremennom etape [Water Resources of Kyrgyzstan in modern times].Nationalnaya Akademiya Nauk Kyrgyzskoi Respubliki, Institut Vodnyh problem i Hidroenergetiki. [in Russian].
Moller, L., 2005, "Transboundary Water Conflicts over Hydropower and Irrigation: Can Multilateral Development Banks Help?", CREDIT Research Paper No. 05/09, University of Nottingham, p. 23.
Pak, M., 2014,"Water conflict and cooperation in Central Asia: a view from the Syr Darya River basin planning perspective", Paper for the PhD dissertation work at the Oregon State University, Available at: https://ir.library.oregonstate.edu/downloads/k3569885n.
Press release of the Government of the Kyrgyz Republic, 2018. Available at: http://pressrelease.akipress.org/unews/un_post:11961/?from=pressrel&place=author-news.
Sehring, J., 2009, The Politics of Water Institutional Reform in Neopatrimonial States: A Comparative Analysis of Kyrgyzstan and Tajikistan. VS Verlag fur Sozialwissenshaften.
Soliev, I., 2014, "Examining institutional path dependency in shared water management in the Ferghana Valley, the Syr Darya basin", paper presented at the Conference on Regional Economic Cooperation in Central Asia, Available at: https://www.iamo.de/fileadmin/user_upload/Bilder_und_Dokumente/06-veranstaltungen/recca/C2_1_Ilkhom_Soliev.pdf.
Sorg, A., Mosello, B., Shalpykova, G., Allan, A., Clarvis, M. and Stoffel, M., 2014, "Coping with changing water resources: The case of the Syr Darya river basin in Central Asia", Environmental Science and Policy, 43,pp. 68-77.
Subramanian, A., Brown, B. and Wolf, A., 2012, Reaching across the Water: Facing the Risks of Cooperation in International Waters. Washington, DC: World Bank.
Teasley, R. & McKinney, C., 2011, "Calculating the Benefits of Transboundary River Basin Cooperation: Syr Darya Basin", Journal of Water Resources Planning and Management
Usubaliev, T., 2002, Zakon Kyrgyzskoi Respubliki o mezhgosudarstvennom ispolzovanii vodnyh ob'yektov, vodnyh resursov i vodohozyaistvennyh sooruzhenii Kyrgyzskoi Respubliki [The law of the Kyrgyz Republic on interstate use of hydraulic units, water resources and water facilities of the Kyrgyz Republic]. Sham Publishing House, Bishkek. [in Russian].
Water Code of the Kyrgyz Republic, 2005, Available at: http://www.cawater-info.net/bk/water_law/pdf/water_code_kyrgyz_en.pdf.
World Bank, 2004, "Water and Energy Nexus in Central Asia: Improving Regional Cooperation in the Syr Darya Basin", Available at: http://siteresources.worldbank.org/INTUZBEKISTAN/Resources/Water_Energy_Nexus_final.pdf.
Naryn-Syr Darya River, Post-Soviet transformation, Water Code of the Kyrgyz Republic, water governance, water management