The political economy of water insecurity in Central Asia given the Belt and Road initiative
Patrick Martens
Maastricht School of Management, Netherlands
Email: martens@msm.nl
.
https://doi.org/10.29258/CAJWR/2018-RI.v4-1/79-94.eng
Technical paper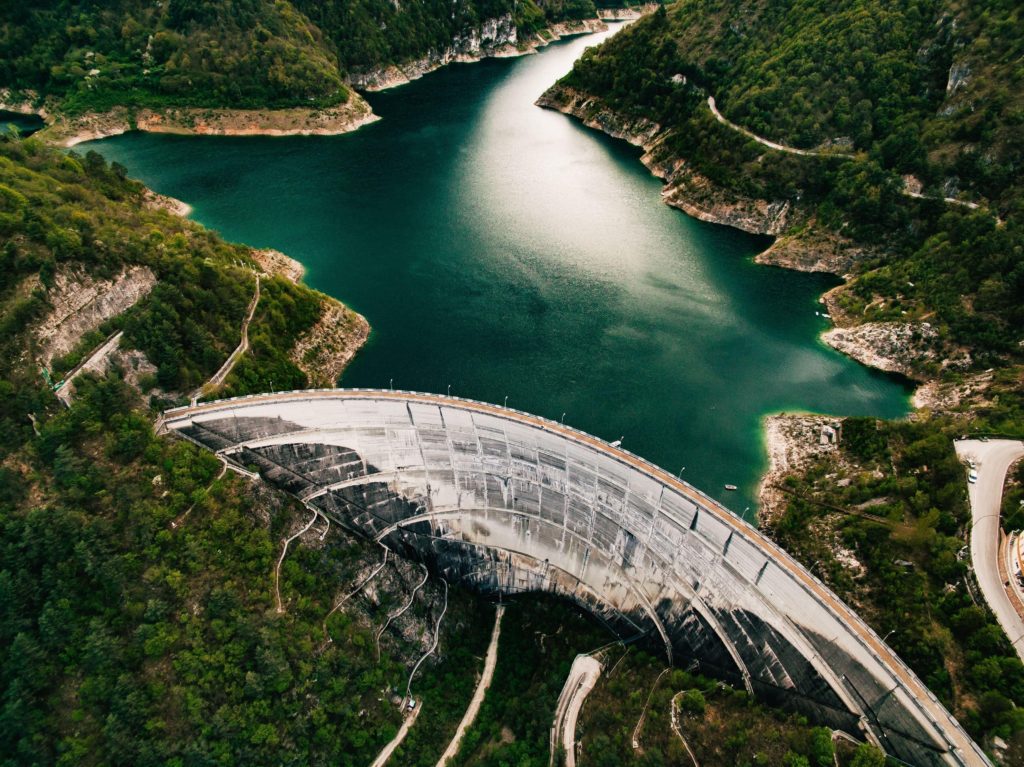 Abstract
Central Asia is an integral part of the Belt and Road (B&R) initiative and the management of water resources is a critical issue in the region. Recently China has become more active in pursuing its economic and political interests in the Eurasian landmass and its expansionist drive has received much attention in the academic literature, which informs this article. The success or failure of the B&R is intertwined with the political economy of water in Central Asia and the purpose of this paper is to demonstrate the central importance of water, given the recent history, to such an ambitious economic initiative. The design of the paper is to firstly to traverse the literature and academic debate on Chinese motives and intentions and how they can impact on upstream and downstream water issues. Then water issues and water governance will be examined considering particularly available evidence of Chinese project experiences in B&R countries, the inter-country geopolitical situation in Central Asia and the recent history of environmentally rooted conflict in the region. The methodology broadly follows a systems approach, meaning that understanding is obtained by giving attention to the interacting sub-systems: the political, economic, geographical, social and environmental factors in the context of recent history and the literature on Chinese intentions and motivations. The main conclusions are that the B&R initiative, while offering economic development promise, contains inherent risks of conflict and project failure, particularly in the context of existing and potential water conflicts. Improved trans-boundary governance–especially regarding trans-boundary river systems, stakeholder engagement and effective project management will be required. It is intended that the arguments will resonate with decision-makers and project designers.
Download the article
For citation: Martens, P. (2018). The political economy of water insecurity in Central Asia given the Belt and Road initiative. Central Asian Journal of Water Research, 4(1), 79–94. https://doi.org/10.29258/cajwr/2018-ri.v4-1/79-94.eng
References
Ackoff, R.L., 1974, Redesigning the Future: a Systems Approach to Societal Problems. New York, Wiley.
The Belt and Road Environmental and Cooperation Plan, 2017, Belt and Road Portal. Available at: https://eng.yidaiyilu.gov.cn/zchj/qwfb/13392.htm [25August, 2018].
Borthakur, A., 2017, "An Analysis of the Conflict in the Ferghana Valley", Asian Affairs, Vol. 48, No. 2, pp. 334 -350.
Casey, M., 2014, Putin's Chilling Kazakhstan Comments. The Diplomat. Available at:: https://thediplomat.com/2014/09/putins-chilling-kazakhstan-comments/.
Casarini, N., 2016, "When All Roads Lead To Beijing: Assessing China's New Silk Road and Its Implications for Europe", The International Spectator, Vol. 51, No.4, pp. 95-108.
Chang-Liao, N., 2016, "China's New Foreign Policy under Xi Jinping", Asian Security, Vol. 12, No. 2, pp.82-91.
Cooley, A., 2016, The Emerging Political Economy of OBOR: the Challenges of Promoting Connectivity in Central Asia and Beyond. A report of the CSIS Freeman Chair in China Studies. Center for Strategic and International Studies. Washington DC.
Hamidov, K., 2017, Water Crisis in Central Asia: Kyrgyzstan, Tajikistan and Uzbekistan. Global News View. Available at: http://globalnewsview.org/archives/4755.
Heath, T., 2016, "China's Evolving Approach to Economic Diplomacy", Asia Policy No. 22, pp. 157-191.
Hoadley, S. and Yang, J., 2007,. "China's Cross-Regional FTA Initiatives: Towards Comprehensive National Power", Pacific Affairs, Vol. 80, No. 2, pp. 327-348.
Holslag, J., 2017, "How China's Silk Road Threatens European Trade", The International Spectator, Vol. 52, No. 1, pp. 46-60.
Hveem, H. and Pempel, T., 2016, China's Rise and Economic Interdependence, China in the Era of Xi Jinping, Georgetown University Press, pp.196-232.
Johnson, C.K., 2016, President Xi Jinpiang's Belt and Road Initiative: a Practical Assessment of the Chinese Communist Party's Roadmap for Chinese Global Resurgence. A report of the CSIS Freeman Chair in China Studies. Center for Strategic and International Studies. Washington DC.
Laurance, W., 2017, The Dark Legacy of China's Drive for Global Resources, Yale Environment 360, Published at Yale School of Environment and Forestry. Available at: https://e360.yale.edu/features/the-dark-legacy-of-chinas-drive-for-global-resources.
Magnus, G., 2018, Political Heat is Rising in China's Summer. Available at: https://georgemagnus.com/political-heat-is-rising-in-chinas-summer/ [2 September, 2018].
Miller, T., 2017, China's Asian Dream: Empire Building Along the New Silk Road. Zed Books, London.
Propastin, P., 2012, Problems of Water Resources Management in the Drainage Basin of Lake Balkhash with Respect to Political Economy. In: Leal Filho. W. (ed.) Climate Change and the Sustainable Use of Water Resources. Springer, Berlin, Heidelburg.
Saksena, A., 2014, The Shanghai Cooperation Organization and Central Asian Security. Available at: https://thediplomat.com/2014/07/the-shanghai-cooperation-organization-and-central-asian-security/.
Sala, R., Deom, J.M., Nigmatova, S., Endo, K., Kubota, J., 2017, "Soviet, Recent and Planned Studies of the Behavior of the Balkhash Lake", updated version of the article published in: News of the National Academy of Sciences of Kazakhstan, Vol. 2, No. 416, pp. 76 – 86.
Sternberg, T., Ahearn, A., McConnell, F., 2017, "Central Asian 'Characteristics' on China's New Silk Road: the Role of Landscape and the Politics of Infrastructure", Land, Vol. 6, No. 55. pp. 13-16.
Svensson, J., 2017, Q & A with Kerry Brown: the One Belt One Road Project and the Implications of Central Asia's Water Crisis. Global Water Forum. Available at: http://www.globalwaterforum.org/2017/08/17/q-a-the-one-belt-one-road-project-and-the-implications-of-central-asias-water-crisis/.
Thevs, N., Nurtazin, S., Beckmann, V., Khalil, A., 2017, "Water Consumption of Agriculture and Natural Ecosystems Along the Ili River in China and Kazakhstan", Water, Vol. 9, No. 3.
Toops, S., 2016, "Reflections on China's Belt and Road Initiative", Area Development and Policy, Vol. 1, No. 3, pp. 352-360.
Wang, Y., 2016, "Offensive for Defensive: The Belt and Road Initiative and China's New Grand Strategy", The Pacific Review, Vol. 29, No. 3, pp. 455-463.
The World Bank, 2014, The World Bank and Kazakhstan Plan Further Improvements in the Northern Aral Sea Area. Available at: http://www.worldbank.org/en/news/press-release/2014/07/10/world-bank-and-kazakhstan-plan-further-improvements-in-northern-aral-sea-area [3 September, 2018].
Zhang, J., 2015, China's New Foreign Policy under Xi Jinping: Towards "Peaceful Rise 2.0"? Global Change, Peace and Security, Vol. 27, No. 1, pp. 5-19.
belt and road initiative, Central Asia, conflict management, political economy, water governance, water insecurity