Summer School on Aral 2020 mini report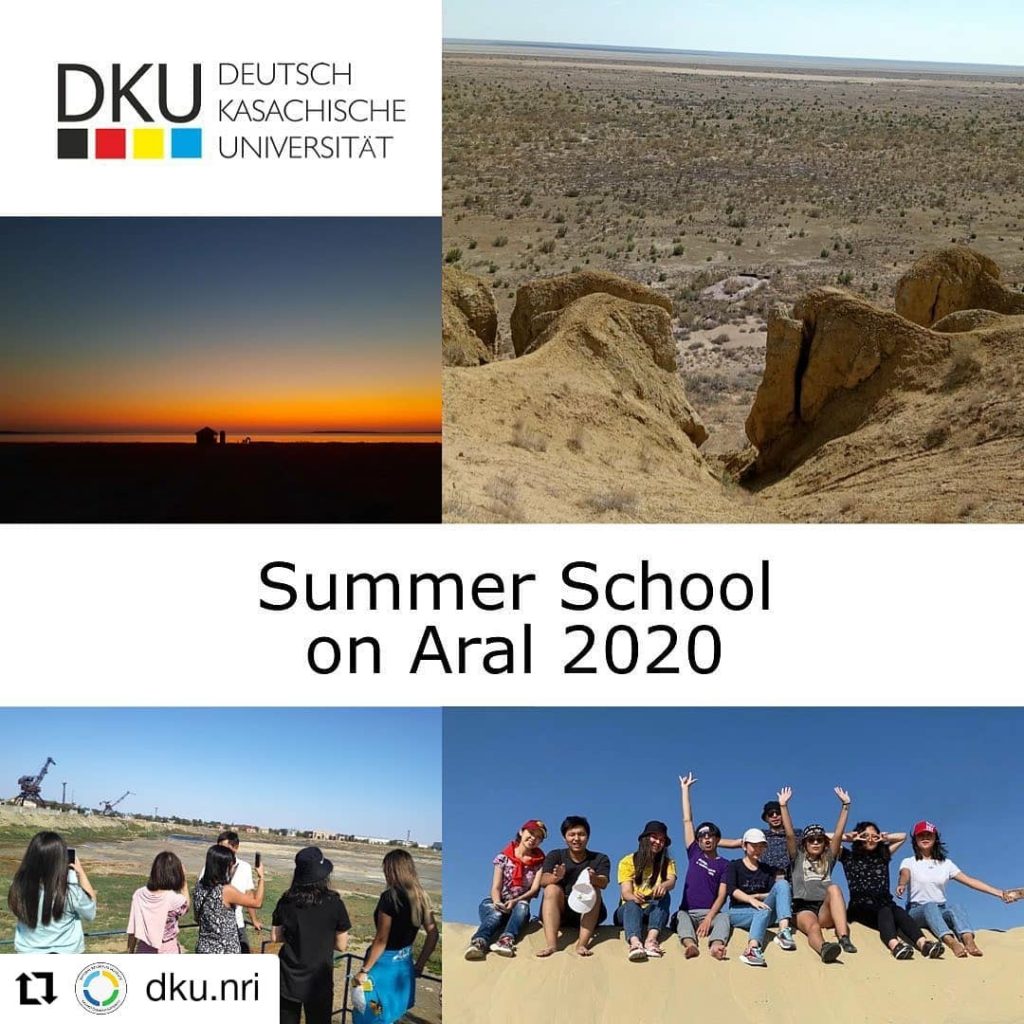 What did we manage in 6 days of the Summer School on Aral 2020, organized by the Kazakh-German University?
Read the mini report of one of our members @danahserik:
"25.08: I arrived in Aralsk, where I met other participants. The guys were from different cities, with different backgrounds and interests, but all of us were united by indifference to the fate of the Aral Sea.
26.08: we went to the office of the Barsakelmes State Nature Reserve, where the official opening of the Summer School took place.
Next we saw the sands of Aralkum, which negatively affect nearby settlements, accelerating the process of desertification, filling entire buildings and social infrastructure on their way.
The reason for this was the uncontrolled grazing of livestock and the illegal cutting of saxaul.
However, thanks to the efforts of local and international organizations, it was possible to partially solve this problem by planting a green belt with a sand-retaining function.
27.08: we turned up at the Kokaral dam. We were introduced to the technical characteristics of the dam and its positive impact on the environmental situation and the restoration of fisheries.
Then we went to the Qasqakulan site, which belongs to the Barsakelmes reserve, where we were lucky enough to see herds of freely grazing kulans and jairans from an incredibly close distance.
28.08: in the morning we left for the island of Barsakelmes. On the way to the island and upon arrival on it, we saw in front of us a huge desert territory, there were only abandoned houses and the remains of equipment that testified to the human activity that once existed here. The island left an ambiguous, mystical and frightening impression.
30.08: I left Aralsk with a lot of impression. It was something unforgettable. I would like everyone to go to the Aral and see it with their own eyes: a place with another air, people, nature and another life. "
The purpose of the Summer School is to familiarize young specialists with the life of local residents, as well as to see with their own eyes the consequences of the disaster of Aral.